SDGS AND CP ALL
On September 25, 2015, the largest-ever gathering of 167 world leaders came together at a United Nations Summit Meeting in New York to formally adopt "Transforming Our World: The 2030 Agenda for Sustainable Development." The agenda sets 17 global Sustainable Development Goals (SDGs). These new global goals, and the broader sustainability agenda, go much further than the preceding Millennium Development Goals (MDGs) to address the root causes of poverty and the universal need for development that works for the benefit of all people.
SUSTAINABLE DEVELOPMENT GOALS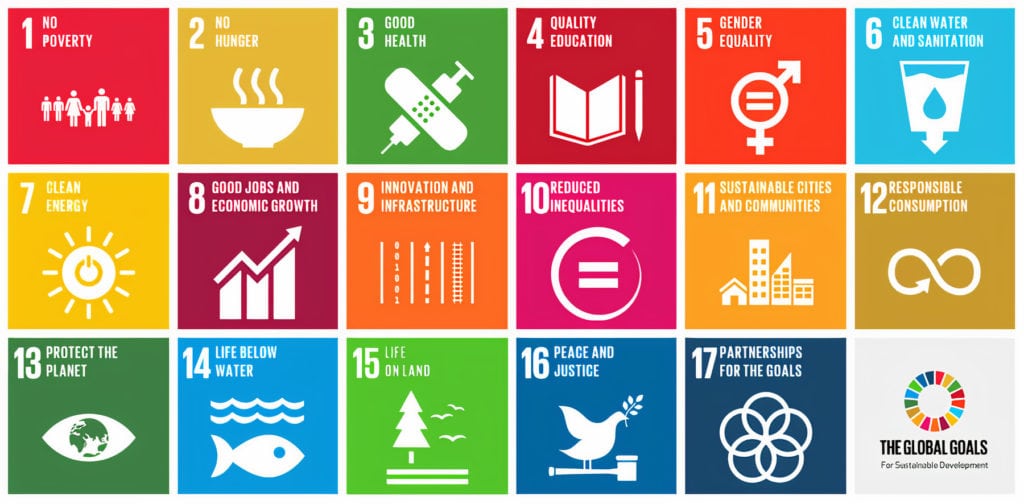 Reaching agreement on such a comprehensive and ambitious agenda reflects an emerging consensus across all sectors of society. While there still is a long way to go, this globally-inclusive process will build ownership of the new shared vision and help lay the groundwork for future success.
CP ALL understands the need for a comprehensive agenda for change, with equity and sustainability at its core. We will do our part to contribute to a better quality of life by creating economic, social, and environmental value for sustainable growth.
CP ALL demonstrates social responsibility through business activities and stakeholder participation to create mutual benefits for our company, local communities, and society as a whole. This reflects the United Nations SDGs of improving people's quality of life and protecting the environment by balancing business success with responsibility.
CONSISTENT WITH SUSTAINABLE DEVELOPMENT GOALS OF
THE UNITED NATIONS
1. Corporate Governance
2. Human Rights and Labor Practices
3. Leadership and Human Capital Development
4. Stakeholder Engagement
5. Anti-Corruption
6. Social Impact
7. Health and Well-Being
8. Education
9. Innovation
10. Occupational Safety, Health and Environment
11. Climate Change Management
12. Water Stewardship
13. Ecosystem & Biodiversity Protection
14. Responsible Supply Chain Management
15. Local Conflict Management and Community Acceptance